It was a family affair at Smorum Golfklub as local amateur Cecilie Leth-Nissen clinched victory in her first professional event and her sister Amalie finished T2 at the Smorum Ladies Open by EC Drive.
The winner started her final round in the last group only one stroke behind the leader and carded an even-par 70 at her home course to take the win by four shots with a total of two-under-par.
Leth-Nissen got off to a hot start in the final round with three birdies in the first six holes to take over the lead.
But after dropping four shots in the middle of her round, the amateur finished her final six holes in one-under to top the standings.
"Entering the tournament, I didn't think much about the possibility of winning, I focused a lot on my game plan and where to hit the ball," commented the 19-year-old.
"I was both nervous and excited to play in the final group. I tried to take it as a learning experience and do my best under pressure. I got momentum from making my first birdie as well as getting a share of the lead.
"I really enjoyed playing Smorum. It definitely helped to know the greens and the course. And it was really nice looking out and seeing a lot of familiar faces.
"My sister and I are very close, so it means a lot to be able to share this experience with her. We often talk about how if we can't win ourselves, we want the other one to win."
The champion's younger sister Amalie Leth-Nissen finished tied for second with fellow amateur and club member Natacha Host Husted.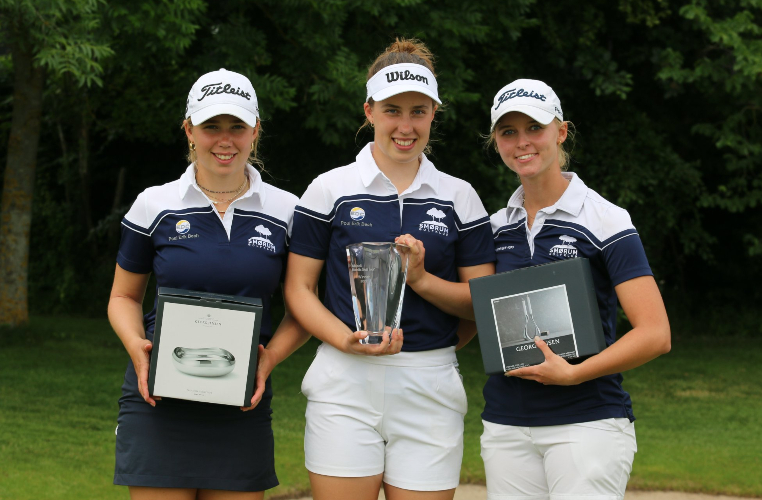 On the way to a final round of one-under 69, the 2022 PING Junior Solheim Cup star tried to put some pressure on her older sister as she was three-under-par through 16 holes.
The 17-year-old clinched her second runner-up finish in a LETAS event following her success at the Terre Blanche Ladies Open last year.
Taking outright fourth place and finishing as the best professional in the field was England's Gemma Clews, who carded 73 (+3) in the final round and finished at three-over-par for the tournament.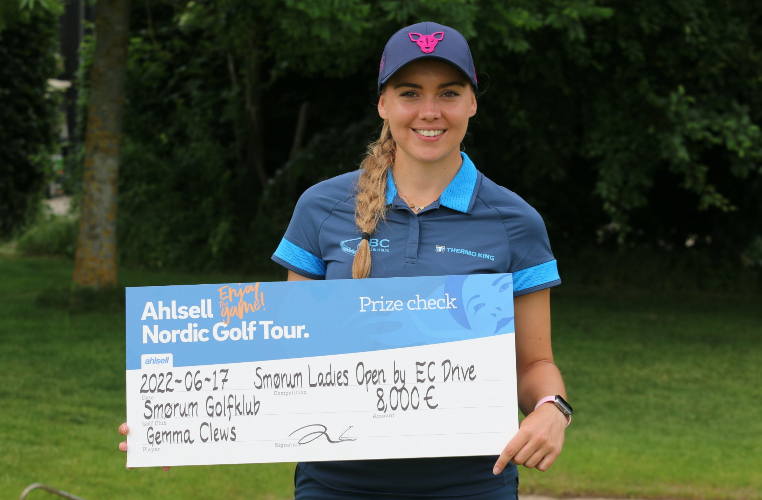 Swedish duo Anna Magnusson and Isabell Ekstrom finished in a tie for fifth place on four-over, while last week's champion Momoka Kobori from New Zealand fired her best round of the event today and shares seventh place with Austria's Katharina Muehlbauer.
France's Yvie Chaucheprat finished in ninth place with eight players in T10 including Danish amateurs Eloise Healey, Cecilie Finne-Ipsen, and Sofie Kibsgaard Nielsen, Swedes Emma Thorngren, Edit Hertzman, and Ellen Hutchinson-kay, Germany's Patricia Isabel Schmidt and Australia's Kristalle Blum, who fired the round of the day with a two-under 68.
After finishing as the best professional, England's Clews climbs up five spots in the LETAS Order of Merit to sit in second with 674.25 points behind leader Chiara Noja from Germany (952.50 points).
After finishing in the top-15 in all six LETAS starts this season, Sweden's Anna Magnusson entered the elite top-six, who will secure a full LET card at the end of the season, and sits in fourth place with 615.71 points.
Austria's Muehlbauer is third with 625.50 points, Italy's Lucrezia Colombotto Rosso is fifth with 605.50 points, and New Zealand's Kobori in sixth with 595.00 points.
Follow all the action @LETAccess on Instagram and Twitter – #RaiseOurGame.