After finishing 25th on last season's Race to Costa Del Sol, Christine Wolf is looking forward to the 2021 season to get going in May. The Austrian star, who represented her country in the 2016 Olympic Games in Rio has her sights set on teeing it up in Tokyo and is really looking forward to returning to India to defend her 2019 Hero Women's Indian Open title, after last season's event had to be postponed due to coronavirus.
We caught up with Christine to find out what parts of her game she has been working on during the off-season, her 2021 goals, the tournaments she is looking forward to, what made up fall in love with golf and more.
What areas of your game have you been working on?
When we went into lockdown at Christmas, I got myself a net, so that I could set up an indoor range in my parents' basement. I have used it and been able to work with my coach Steve Waltman, as professional athletes are allowed to work with their coaches. Then in weeks when we do not have snow here in Austria, I have been working on my game at my home course Olympia Golf Igls.
It has been a good balance, as I have been doing the indoor technical work and then testing it outside, when you can see the actual ball flight.
I have been making swing changes and I also have been doing a lot of gym work to get stronger in parts of my body that are key for golf. I wanted to increase my swing speed and gain some more distance. Right now, I have added between half a club and one club more in distance. It is not yet consistent but when it all clicks, I can really notice a difference. I played with my coach last week and on the last hole, I flew the green. He said, that is the best swing you have made all day but it flew the green and went into the lake behind the green. We were both just laughing, so I need to get used to the increase in distance as well!!
I went to Dubai with Caroline Rominger, for a week to practice and work on my game. It was nice to practice but also play on courses again. I need to work on my short game and wedges as throughout the winter that proves challenging in Austria with the weather conditions. Caroline and I put a lot of focus into this in Dubai and there are great facilities, that we pretty much had to ourselves.
What is the strongest part of your game?
My driving. I am not the longest hitter but my accuracy on finding fairways is up there. I really trust my driver!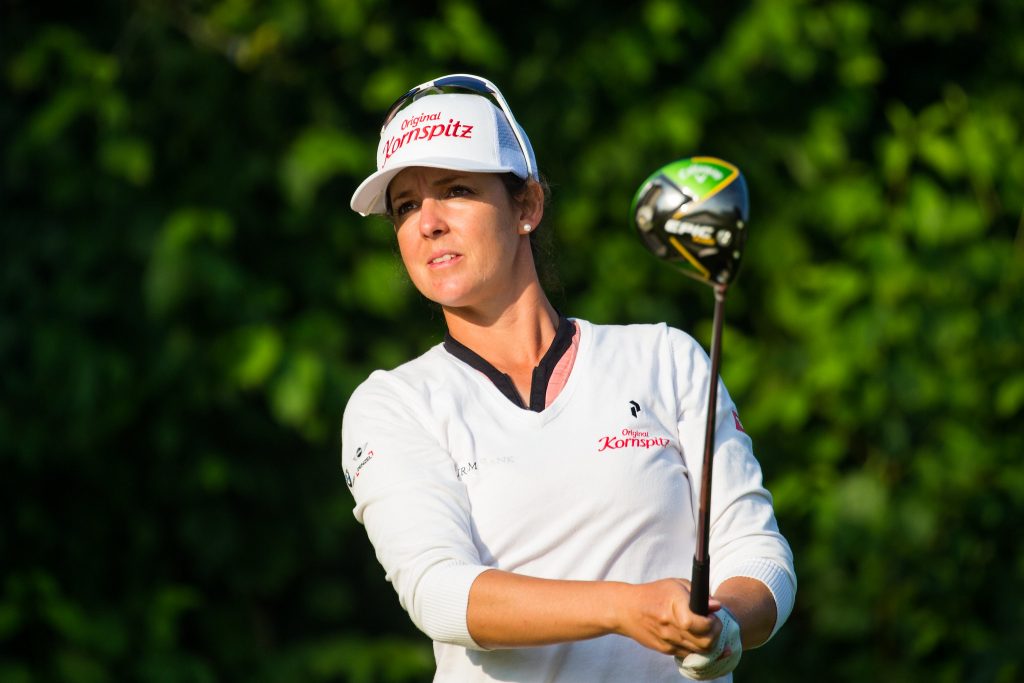 What are your 2021 season goals?
I am really excited about the Olympic Games in Tokyo; I hope to play in The Amundi Evian Championship, and I am looking forward to my Hero Women's Indian Open title defence in India later this season. I am really looking forward to that and my local caddie has already been in touch with me. He cannot wait either and has said that he will be waiting for me! I think that will be one of the highlights of my year.
What would it mean to you to win the Race to Costa Del Sol?
It would mean a lot to me to win it and I would love to get another win. I am already thinking of India again! There are a lot of big tournaments to look forward to throughout the season. I struggled a little bit last season, due to the breaks with coronavirus but I think that will be different this year, with the full schedule. It would mean a lot to be in contention with the Race and it is one of my goals.
What are your career highlights so far?
Winning the 2019 Hero Women's Indian Open. However, the 2018 event was a big turning point for me. I learned a lot from that experience and it definitely helped me to return the following year and win.
The 2016 Olympic Games in Rio was also really special.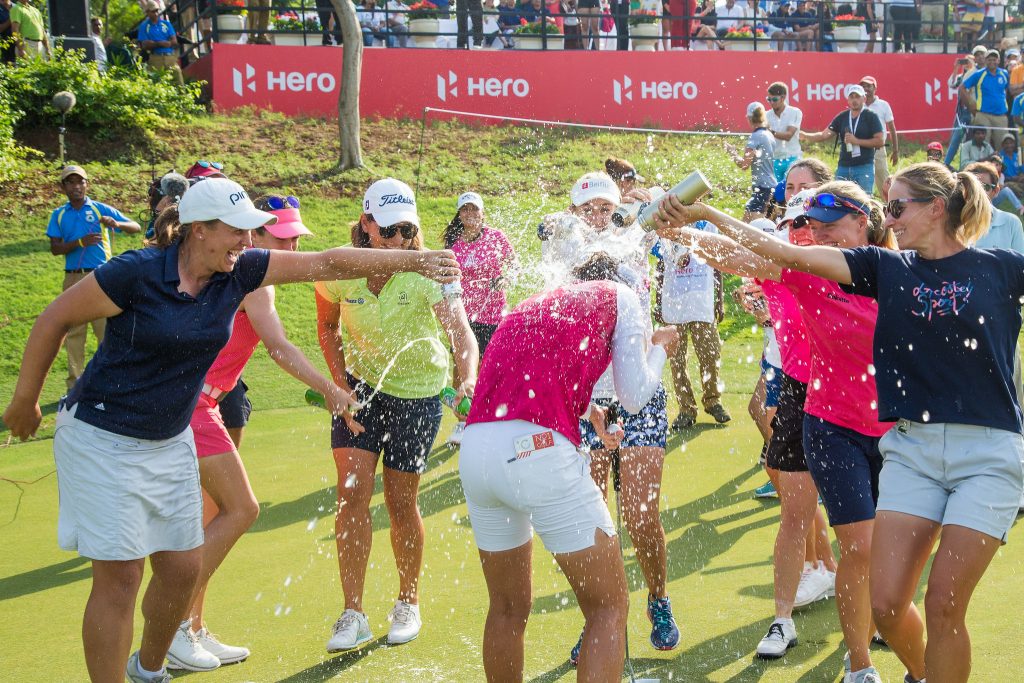 What would it mean to you to play in the Olympic Games in Tokyo this summer?
Coming from a country where winter sports are really big, as a family we were always watching the Olympics but mainly the Winter Olympics. Competing in the Olympic Games is regarded as one of the highest sporting achievements in Austria.
I remember being on the first tee in Rio and I had goosebumps and was super nervous. Probably the most nervous I have ever been. Representing Austria again in Tokyo on a global stage, wearing your country's colours, would mean so much to me. It is a completely different atmosphere to all the other tournament weeks that we have.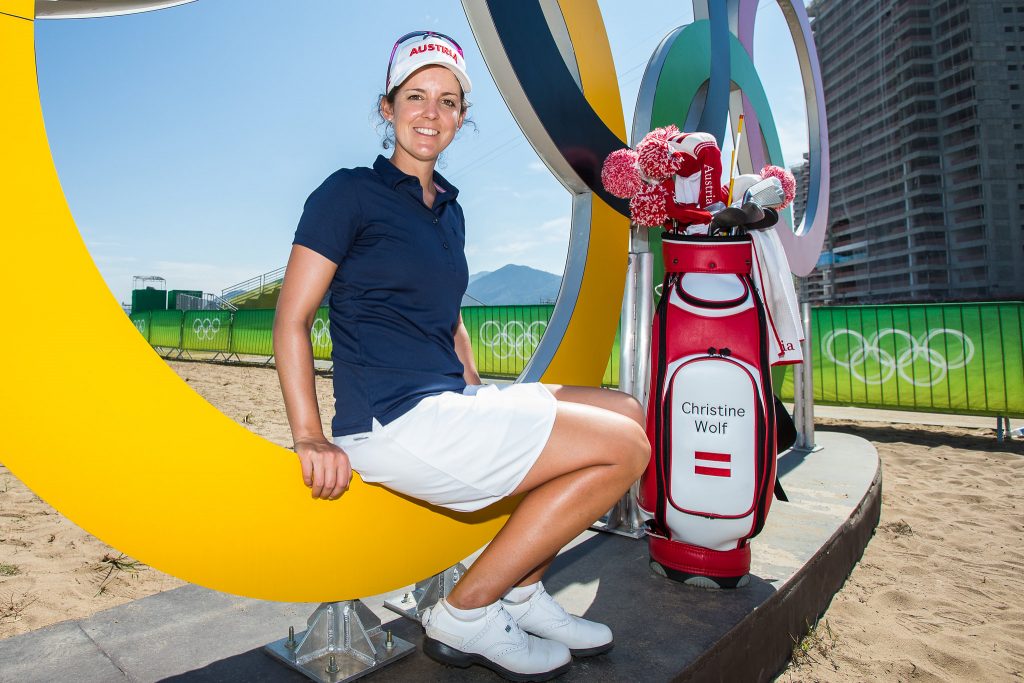 Which LET tournaments are you most excited about?
I was super excited when I saw the 2021 schedule announced. It is the first time that I am planning to take a week off. It is so good to see the run of tournaments and all the players I have spoken with, feel the same.
I am really looking forward to the Aramco Team Series events and the innovative format, competing more back in Europe and the Scandinavian Mixed Hosted By Henrik & Annika, which I think will be really fun. I enjoyed the 2019 Jordan Mixed Open competing against players from the Challenge and Staysure Tours, so now it will be great to compete against European Tour players and to show how good we are. Every week looks so exciting!
Who would be in your dream fourball?
I would love to play with Tiger Woods, Barack Obama and Rory McIlroy. I think that would make an interesting and fun fourball.
What made you fall in love with golf?
I started with my parents, and first of all I used to caddie for them when I was eight years old. I finally hit my first ball aged 10 and never looked back. What I love most about golf, is every day is different. One day you can play so well and then that can completely change the following day. Then when you are having a bad day, the challenge of making the best possible result. Even during a round it can change so quickly.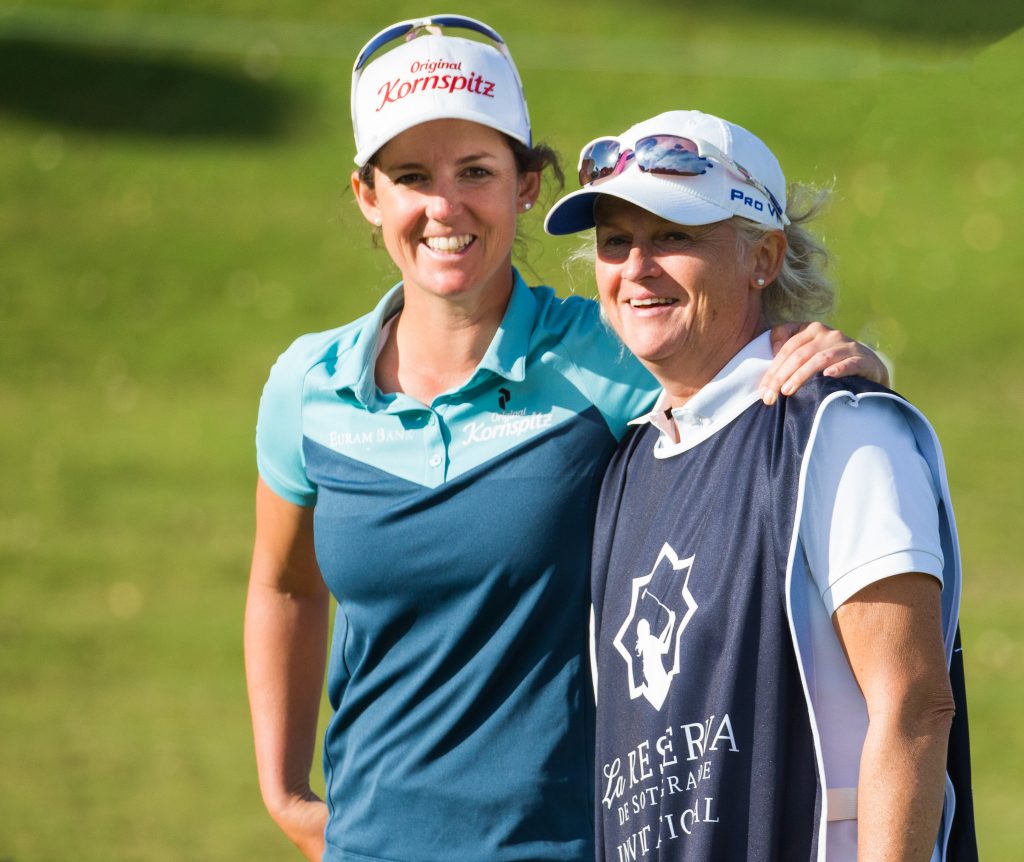 What do you love to do away from golf?
I love to play a lot of sports. In the wintertime in Austria, I do a lot of skiing, ski touring and this year I started cross country skiing which was a new fun experience. In the summertime I love to go hiking. Whenever I can, I am on top of a mountain somewhere!
If you were not a golfer, what would you be doing?
I would probably be involved with the Tourism industry. I was always interested in being in hotel management and I studied Marketing and Management, so probably working within that world.