The Flumserberg Ladies Open, which is taking place at Gams- Werdenberg Golf Club, Switzerland is just around the corner.
With two events down and 15 more to come, the LET Access Series (LETAS) is now in full swing.
The tournament has been a special part of the LETAS schedule each year since 2014, having previously been known as the Association Suisse de Golf Ladies Open, the ASGI Ladies Open during 2015 and 2016 and until 2020, the VP Bank Ladies Open.
This is an exciting year for the tournament as it takes on a new format, with the first two days being stroke play, the last day will see 48 players take on a matchplay format.
The tournament is now named after a nearby Swiss Alps resort area.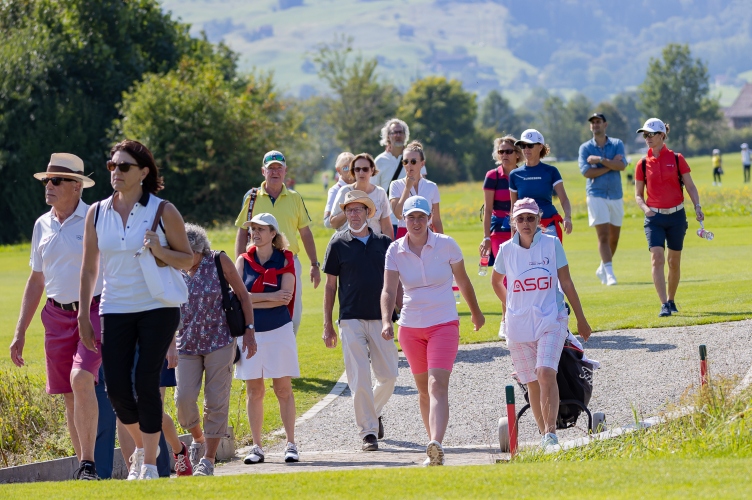 Here is what you need to know ahead of this week…
FIELD BREAKDOWN
A field of 108 players representing 24 countries will tee it up this week… 
Invitee Spaces: 2 players
Holding Spots: 22 players 
LETAS Top 50 and ties: 27 players
LETAS Non Member Wins: 1 player
Current Year LET member: 33 players 
LETAS #51-80 Order of Merit: 6 players
LETAS Remaining Final Qualifiers: 5 players
LETAS Recognised Tour Qualifiers: 1 player
LETAS Pre-Qualifiers: 11 players 
COMPETITION FORMAT
Matzler Mix
Friday and Saturday: 36 Hole Stroke Play, Cut 48 Players (no ties)
Sunday: 3x 9 Hole Match Play
PRIZE FUND
€45,000 with winner receiving €7,200
PAST CHAMPIONS AND RUNNERS-UP
2022: Lauren Homey (NED) & Patricia Isabelle Schmidt (GER)
2021: Nina Pegova (RUS) & Charlotte Back (GER) (a)
2020: Sanna Nuutinen (FIN) & Stina Risen (NOR)
COURSE SET UP
36, 36, 72; 3191 yards/2919 metres (Subject to Change)
TOURNAMENT ENTRIES
SOCIAL MEDIA
Follow all the action on @letaccess on Instagram, Twitter and TikTok and LET Access Series on Facebook – #RaiseOurGame.