Georgia Oboh is a rising star of the Ladies European Tour playing eight tournaments in 2020 with a season-best finish of 42nd at the Tipsport Czech Ladies Open.
She is no stranger to success having won several awards in Nigeria and winning her first professional tournament on her professional debut at the Cote D'Ivoire Open.
We caught up with Georgia ahead of the 2021 season to reflect on her career so far and how she's found life on Tour.
Hometown: Lagos, Nigeria
Home Course: Ikoyi Club 1938
Age: 20
Started Golf: 6 Years-Old
School: High School
Turned pro: 2018
Handicap: +4
It started simply by my parents taking me on the golf course. I was four years old and they were members at Brocket Hall in Hertfordshire. Logistically it was easier for them to take me out on the buggy and that's how I became exposed to golf. I eventually started taking lessons and then I started competing in the British Junior Golf Tour.
It was the challenge. Back then on the British Junior Golf Tour I was competing almost every weekend, so for me it was about trying to become better and win and I collected a lot of trophies. It was a very competitive environment, but it was also fun for me at that age. I played at Celtic Manor and played at some golf courses I would have never thought I would have gone to before.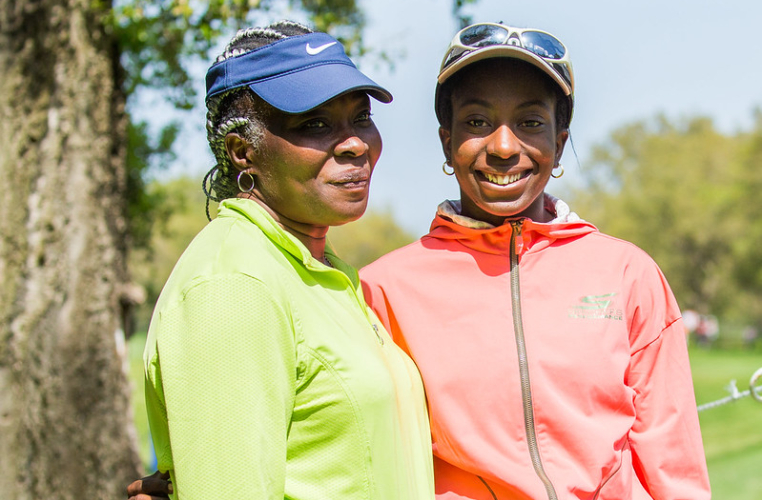 I won the US Kids Golf Teen World Championship at 14. I started going to the World Championships at the age of nine. That year was odd because I was a late entry and then we ended up having to stay in the hotel on the golf course. I was four or five shots back coming into the last day. I played a lights out three-under-par with one bogey and it was like all the things I had been working on up to that point had stuck together. I ended up pulling off a really great round and it just turned into a great week and a great summer. It gave me some confidence and propelled me forward.
From a young age I wanted to be a professional golfer. I learned a lot from playing on the LET Access Series. For me it was a lot about experience building and it was about playing outside of my comfort zone. To finally be able to play in professional events with other women who were striving for more than I was striving for at that point, it was great. I learned a lot, I got advice and I enjoy travelling so being able to travel and go somewhere new is always fun for me. It pushed me closer to where I am now playing full time on the Ladies European Tour.
At that moment I knew I wanted to be world number one. Lorena Ochoa played the Women's British Open at Sunningdale and she threw me a golf ball. I was standing in the crowd and she somehow managed to pick me out and that was the moment I decided I'm going to be the world number one. That was it for me.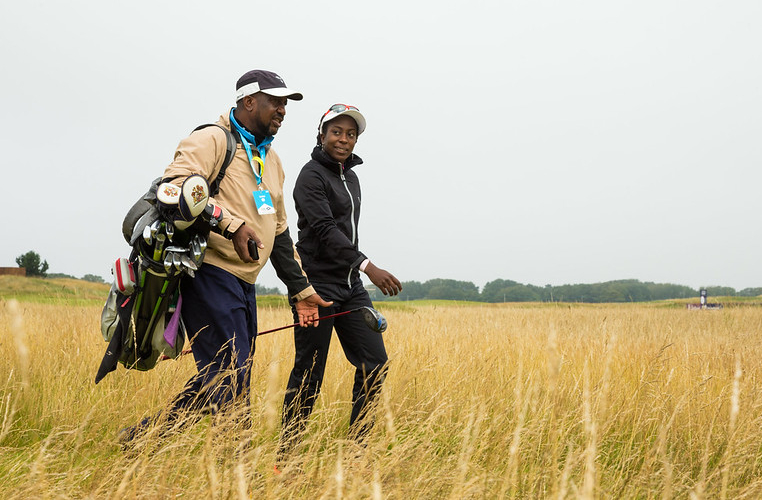 I turned professional in November 2018. My growth with elite amateur golf was probably different compared to some people around my age and those who are on Tour now. I had the opportunity to do the Youth Olympic Games in 2018. For me it just fitted in nicely, I would do the Youth Olympics as my last amateur event, I would go to the first stage of Q School and then I had my professional debut in Ivory Coast where I won. I did the final stage of Q School, made the cut and started from there. Professional golf is a different environment than elite amateur golf but at the same time I'm doing something I love so I wouldn't change anything.
The Olympics is another arena in itself. Just to be able to represent your country was great. Golf is still a growing sport and we're encouraging more and more people to take up the game. Even though golf is hundreds and hundreds of years old as a sport, it's still evolving and adapting the way society is. Having golf in the Olympics means if someone switches on the tv and they see someone playing golf they might start thinking about golf differently. That's what we're trying to do – grow the game, grow the sport.
My heroes are Lorena Ochoa and Se-Ri Pak. It's because of the way Lorena dominated the sport while she was actively competing and for Se-Ri Pak it was how she was then able to bring up the next generation of golfers from South Korea. Also, Karrie Webb because of what she was able to do for Australian golf. Bringing girls all the way from Australia to the United States so that they could see professional golf in a different light. I think it made such a difference to Australian golf and I would like to do something similar for Nigeria and Africa. Anything I can do to help grow the game of golf in my country and around the world is one of the reasons that I play.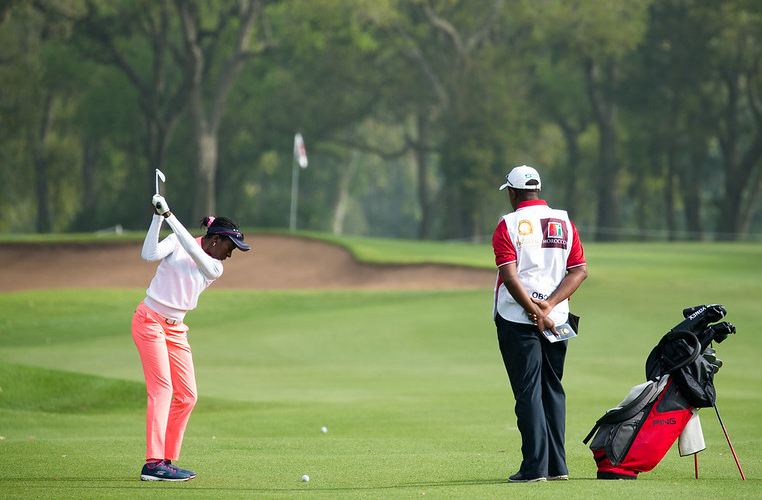 To come back with a bang is great. It's obviously going to be a tight schedule but to be honest with you that's the nature of the sport. Golf is probably one of the few sports you can play year-round, you just have to change your venues. Being able to play and compete and getting more TV coverage and more media coverage helps grow the game. COVID has made a lot of people look towards golf and now is the opportunity to put our foot on the gas.
This will now be my third season on the LET. I've gotten comfortable and used to the environment and the courses. The goal this season is to win and if I do win, to win again. I would like to qualify for the Paris Olympics, and I would like to get a medal – hopefully the gold! The beauty of this sport is once you take that step up then you just take more steps. I want to progress as a golfer. I'm really looking forward to the next few years and I think they're going to be some of my best. You compete to win.
Quickfire Q&A
Who is your hero? Lorena Ochoa and Se-Ri Pak.
What makes you happiest? Having a home-cooked meal when I come back from tournaments.
Best travel buddy? My father.
Desert island dish? Jollof rice with shrimp.
Golfing superstitions? None.
What is your most treasured possession? My putter, the Lab Golf Directed Force 2.1 – it is virtually irreplaceable.
What would you sing at karaoke? Brown Skin Girl
Favourite Course? Vipingo Ridge
Dream fourball? My dad, Naomi Osaka and Serena Williams.