The recently crowned LETAS Order of Merit Champion, Tiia Koivisto, sat down with us to share a cup a tea and a few Tour tales that led to her winning the prestigious accolade and earning that all-important Ladies European Tour card for 2021.
Unstoppable all year, Koivisto captured her maiden LETAS title with a dominating performance at the Amundi Czech Ladies Challenge as well as recording a runner-up finish and a further two top-5s from five starts… finishing the year with an impressive scoring average of 69.6 and a cumulative total score of 34-under-par.
Hometown: Mantsala, Finland
Home Course: Hirvihaaran
Age: 26
Started Golf: 15-years-old
School: High School. Left Age 19
Turned Pro: 2016
Handicap: +2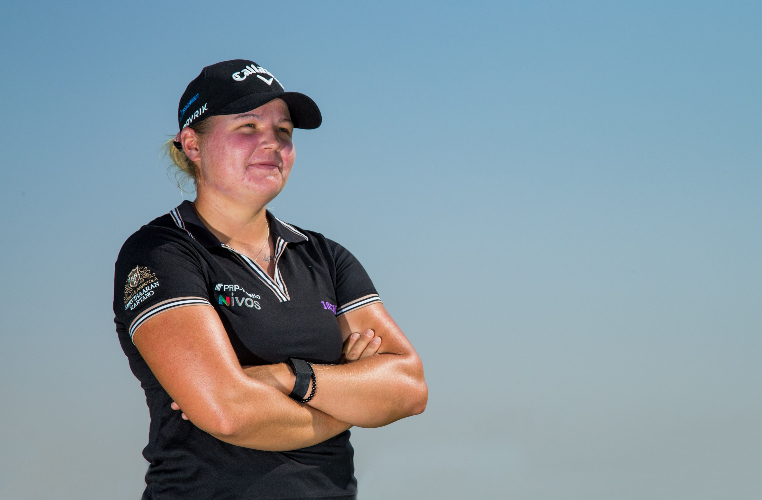 It felt good to finally lift a trophy. I am really happy to win the order of merit but winning in the Czech Republic was massive for me. I have played a lot of tournaments on the LET Access Series since 2016 and I just have not been able to get it done. Holing a testing putt on the last green felt like a weight off my shoulders and it is something I will never forget.
The victory changed my mentality. My goal at the start of the year was to play on the LET after my finish at Q-School but with everything that has gone on and the break, I decided to focus on the LETAS because it had a good stretch of events and I knew it would be very competitive. Winning changed my mindset and I started going out every week trying to walk away with a trophy instead of looking for a high finish. If I can take that feeling in to 2021, I will be confident I can do well and make the next step up.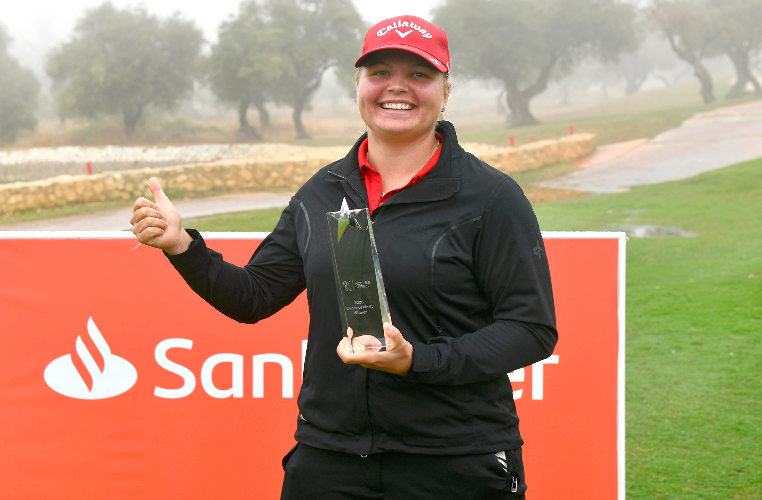 As an amateur, I was not good at all. I was not in the national team or anything and just decided to give Q-School a go. When I got to final stage I was surprised and decided to turn professional and play in Europe. I guess it was a risk, but I am glad I took it.
I used to play football. I lived next to a golf course but thought it looked boring and I was too busy playing football. First for the boy's team as a defender and then later in the women's as a striker, I used to love scoring goals. BUT, once I tried golf, I was hooked. I couldn't stop playing and as I improved, I wanted to play more.
It has been a steep learning curve. I started to work with my current coach five years ago (just before turning pro) and that was a big change for me. He changed almost everything in my swing, how I should practice and how I should prepare. I started to improve every year from then and I owe him a lot. I do not think it matters that I wasn't as good when I was younger, I think it matters most where I am going and 2020 has been an amazing year for me.
Finnish golf is in a good place. Seeing the other Finnish players perform well gives me motivation and especially playing a lot with my good friend, Sanna, she has been on top form for a few years and she is certainly showing everyone what Finland has to offer. Seeing Matilda get her LPGA card as well gave me hope, because I know where my game sets up compared to hers and I know where I can improve to get better.
Quickfire Q&A
Who is your hero? Tiger Woods
What makes you happiest? Golf
Best travel buddy? Sanna Nuutinen
Desert island dish? Makaroonilaatikko
Golfing superstitions? Same pre-event stretching
What is your most treasured possession? My insulin pump
What would you sing at karaoke? Leevi and the Leavings
Favourite Course? Evian Resort
Dream fourball? Tiger, DJ, Annika