Local amateur Natacha Host Husted climbed to the top of the leaderboard at the Smorum Ladies Open by EC Drive.
The Dane heads into the final round with a one-shot lead as she sits with a total of three-under-par after 36 holes.
On a day where only three players shot under par, Host Husted carded a round of 68 (-2) at her home course.
"It feels truly special to be on top of the leaderboard," she said. "Smorum and all the people out here mean everything to me, and I have felt the immense support both of these days! It is irreplaceable and gives me something extra to play for tomorrow."
The 20-year-old dropped a shot on her first two holes, but just like yesterday, she carded three birdies in a row on holes thirteen through fifteen.
Host Husted also rolled in a birdie on the fourth, and another on 18 which put her in the outright lead.
"Overall, my game has been solid," she continued. "In both rounds, I had a slow start with a couple of early bogeys, so it was a grind for me to get it back on track on the back nine both times.
"It obviously worked out pretty well with three birdies in a row both rounds, giving me some momentum. So yeah, pretty consistent rounds I guess."
Just one shot behind the leading player is compatriot and fellow amateur Cecilie Leth-Nissen, who also carded a round of -2 today which is also her total for the tournament.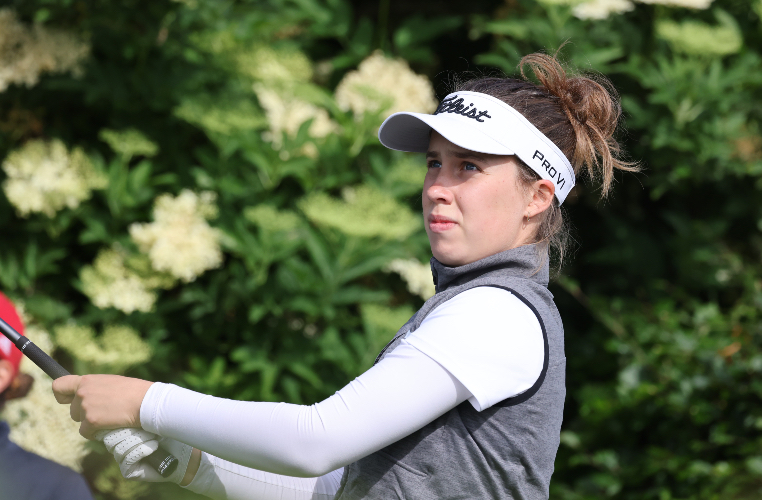 The 19-year-old began her round on the 10th hole and opened day two with an immediate birdie.
Even though she dropped a couple of shots throughout the round, she gained three more with birdies on holes 13, 16, and four.
England's Gemma Clews sits two shots behind Leth-Nissen, as she was the first of the three players to sign for 68 – the round of the day.
Finishing T3 last week in Montauban, Clews keeps the momentum going as currently the best professional in the field, taking the overnight solo third spot at even-par.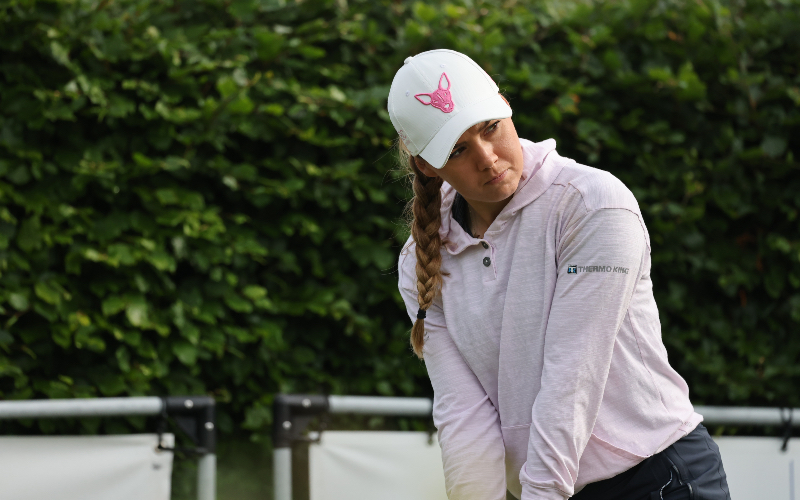 While still on the hunt for her first LETAS title, the Manchester-born golfer had a six-hole stretch of pars to open her round before dropping a shot on the seventh, but birdies on nine, 14 and 18 ensured she finished well.
There is a sister duo within the top five as amateur Amalie Leth-Nissen shares fourth place on +3 with another Danish amateur Cecilie Finne-Ipsen and yesterday's leader Isabell Ekstrom from Sweden.
Sweden's Anna Magnusson and France's Yvie Chaucheprat both have a total of four-over-par in T7.
Closing out the top-10 at +5 are Germany's Patricia Isabel Schmidt, Denmark's Linette Littau Durr Holmslykke, and Sweden's Emma Thorngren.
A total of 67 players advanced to the final round in Smorum, setting the cut at +14 after day two.
Follow all the action @LETAccess on Instagram and Twitter – #RaiseOurGame.