The Ladies European Tour's rising star Lily May Humphreys has had a stunning start to the 2023 season after securing her maiden LET victory at the Joburg Ladies Open.
At ​​Modderfontein Golf Club the English player carded rounds of 70 (-3), 70 (-3), 73 (E) and 67 (-6) to triumph by two shots and win for the first time on tour.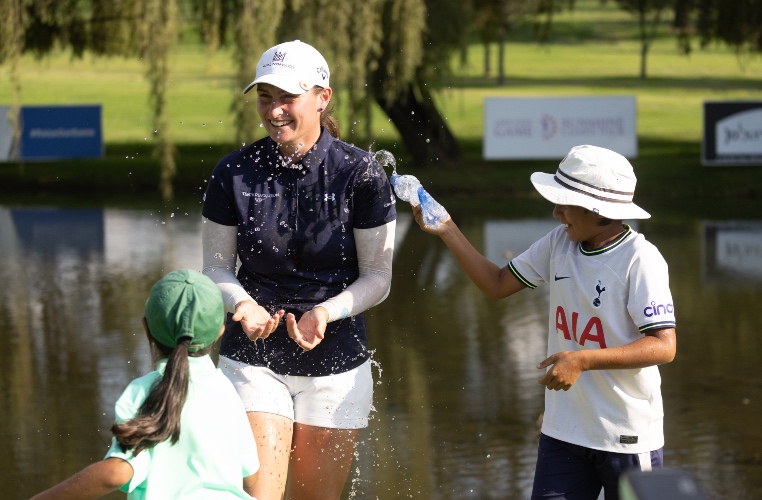 The 2023 Investec Order of Merit winner's professional golf journey started at the LET Access Series where she sealed her maiden professional win in her first start on LETAS.
In breathtaking fashion, the then 19-year-old Humphreys secured a six-shot victory at the Golf Flanders LETAS Trophy.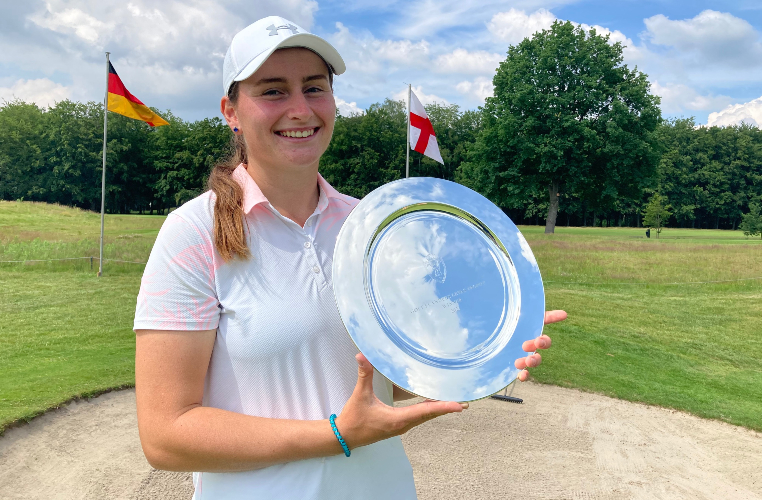 After her flight back home from the Aramco Team Series- Singapore a jet-lagged Humphreys reflected on her time at LETAS on The LETAS Golf Podcast.
"My year on LETAS meant a lot!" she said, "I didn't have to play Q school at the end of the year because of my season.
"I enjoyed the year a lot, I liked the atmosphere on LETAS as the courses are great and really well organised.
"Competing on LETAS is important because it gives you the stepping stone to the next level of competition, the LET."
Having improved her status on the LET, there is a lot more opportunity for Humphreys and she will now get into more events throughout this year.
Humphreys cites the Santander Tour- Zaragoza, this year's finale and the Nordic Tour events as her favourite tournaments during the 2021 LET Access Series.
"I didn't do that many professional events as an amateur compared to other people." Humphrey explained.
"I didn't play any pro events, I wasn't used to playing against those players.
"It was a bit of a shock, a good feeling though winning my first tournament on LETAS.
"In terms of my favourite other tournaments, the Nordic tour events were lovely because we flew over to Sweden and then had a short drive to every event.
"I enjoyed the event at Zaragoza, despite the course being very hilly, the Santander Tour events are always great."
Santander Golf Tour- ZARAGOZA, the final event on the LETAS schedule will be extra special this year as the golf course celebrates its 50th birthday.
Alicia Garrido- Executive Director of D&B, promoter of Santander Golf Tour said, "With the 50th anniversary of the golf course, we look forward to having big support from the municipality of Zaragoza, so the tournament will grow in quality and quantity."
To hear more about Humphrey's journey into professional golf listen to the LETAS Golf Podcast, a weekly podcast published every Tuesday.
Follow all the action on @letaccess on Instagram, TikTok and @LETAccess on Twitter and LET Access Series on Facebook – #RaiseOurGame