Louise Uma Landgraf is the youngest ever winner on the Ladies European Tour Access Series by claiming victory in the Terre Blanche Ladies Open aged 14 years, 2 months and 18 days.
With rounds of 69 and 74 after high winds shortened the tournament to two rounds, the French amateur kept her cool to win the first hole of the play off to champion over the Netherlands Pasqualle Coffa and fellow French Proffessional Charlotte Liautier.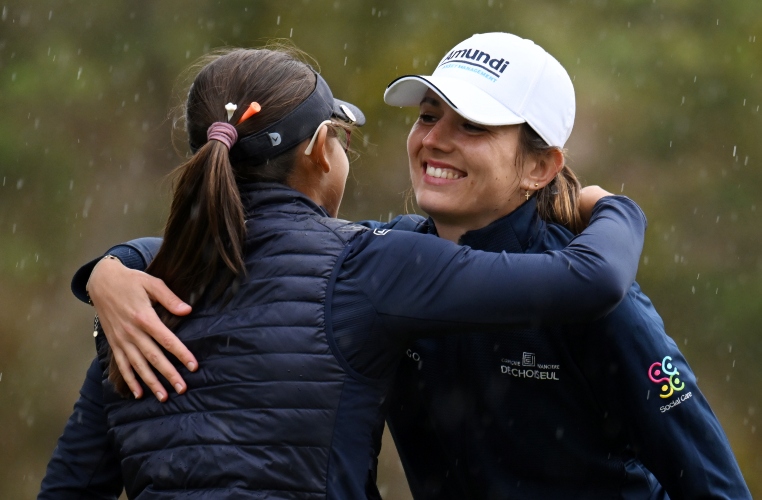 Landgraf has now beaten the previous record held by fellow Thai Atthaya Thitikul who won the Ladies European Thailand Open in 2017, at the age of 14 years, 4 months and 19 days old.
"I feel great after the win," Landgraf said. "I feel I have accomplished something really good.
"It definitely shows me what I am able to achieve and definitely gives me a boost of confidence in other tournaments."
Landgraf was introduced to the world of golf around the age of two after her father, who caddied for her in Terre Blanche, used to bring her to golf courses for a walk.
The rising star credited him for helping her to get where she is now and cites 13 time LPGA winner Brooke Henderson as her biggest inspiration.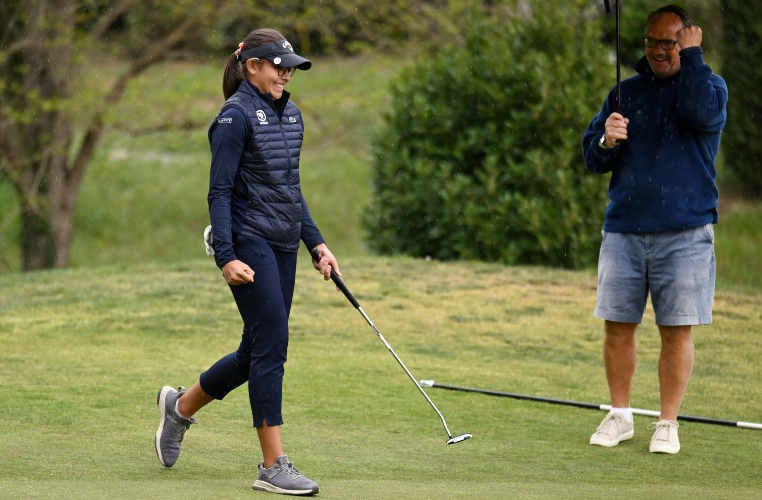 "I look up to Brooke Henderson," Landgraf said. "She is an amazing player I really like her attitude and the way she practices, there has been some ups and downs in her career but she always fights back.
"I really admire that fighting ability. She has been my inspiration for a really long time, I met her once and she was really kind in person, she shows me what I have to do to be there up with her."
Landgraf, since her win has recieved an invititation to play at the next LET event, the Jabra Ladies Open at Evian Resort Golf starting on the 11th May.
Speaking about the future, Landgraf aims to turn professional within the next five years but her immediate goal is to do well at the Jabra.
"I hope I will have enough experience to turn professional in the next four or five years, but I think I will then.
"I wasn't aware I had broken a record," Landgraf said, "But after I got the news I was definitely surprised because I beat Atthaya Thitikul which is pretty cool to achieve at a young age.
"That win has got her to where she is now and it is nice to follow her footsteps.
"She is such an amazing player, she's really consistent, that's where I hope to see myself in the next few years."
Atthaya Thitikul went on to win a futher three times on the LET, once at the 2019 Ladies European Thailand Championship and twice in 2021 at the Tipsport Czech Ladies Open and VP Bank Swiss Ladies Open.
Atthaya, who is known by her nickname 'Jeen' or 'Jeeno' has gone on to win two LPGA events the 2022 JTBC Classic presented by Barbasol and the 2022 Walmart NW Arkansas Championship Presented by P&G.
Whether Landgraf follows that path or not, one thing is for certain: the world of women's golf has seen a remarkable player who has enormous potential.