The LET Access Series (LETAS) is thrilled to announce a new event on the 2023 calendar with the Lombardia Ladies Open LETAS. 
The Golf Club Varese in Luvinate, Italy will play host to the 54-hole stroke play tournament from 5-7 of October which will boast a healthy €50,000 prize fund.
Golf Club Varese was founded in 1897 but has been based in Luvinate since 1934 and was expanded to 18 holes in the mid-50s.
The clubhouse itself is steeped in history as it is set in an ancient convent built in the 12th century which previously housed Benedictine nuns and has frescos dating back to the 1500s.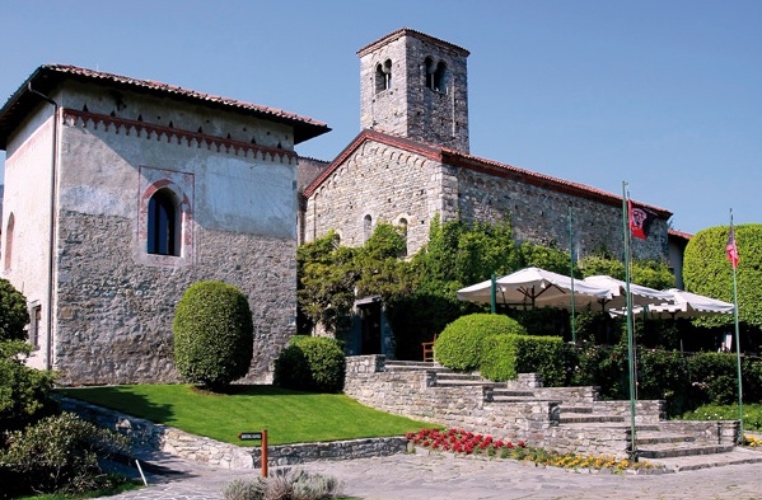 The Golf Club Varese previously hosted the 1958 Italian Open and more recently, in 2012, an event of the Challenge Tour which was won by Scotland's Raymond Russell.
A field of 108 players will be teeing it up on the par-72 course, which was expanded to 18 holes in the mid-50s and the handiwork of architects Peter Gannon and Cecil Blanford, designers of first-class golf courses across Europe.
The addition of the Lombardia Ladies Open LETAS to the tour's schedule in 2023 means there are now 18 events on the 2023 calendar with the total prize money for the season reaching €792,500.
Vittorio Bersotti, Golf Director at Golf Club Varese, said: "We are happy and proud to host for the first time an LET Access Series event and the only international women's competition in Italy during the Ryder Cup year. We have had to overcome a few challenges and thanks to the support of the Lombardia Region that believed in this project we were able to secure this event. We are very much looking forward to jointly showcasing this beautiful part of Italy as well as our history.
"This event represents a starting point in our project in developing golf in our region. The Council has strongly supported our club and our city, in a phase of enormous growth and innovation, on the eve of the 90th anniversary of the Sodalizio Varesino (Sport's Association of Varese)
"The commitment will maximise sports, communication and sustainability."
Ana Larraneta, LETAS Tour Director, said : "We are grateful to the Lombardia region and Golf Club Varese for their support and for joining us in our commitment in creating playing opportunities for these exceptionally talented players.
"It will be a great event to follow as it's the final stretch of the season where players will be competing for the crucial six LET Cards for 2024."
For more information on the tournament visit this page and follow @LETAccess on Facebook, Instagram and Twitter – #RaiseOurGame #LombardiaLadiesOpen