Meja Örtengren lifted a professional trophy for the first time last week, when she won the PGA Championship Trelleborg while still an amateur.
The 17-year-old sensation fired the best round on the final day and later won the tournament on the second playoff hole.
"It is a little weird to hear that I have won in a professional event, but I am so happy. It was really nice to play with those girls, it was fun to test my game at a new level," the Swedish amateur explained.
"I think it's a long way before I turn professional, but this win got me a little more comfortable and excited for the future. It was good to talk to some of the professional players and hear what their journey and life on Tour have been like."
Örtengren – who was the only player in the field to produce a round under par on the final day in Sweden – found playing golf less challenging despite the weather conditions.
She continued: "The final round was tough from the beginning, the wind was getting stronger, and it was raining for five or six holes mid-round. I sank some putts I haven't made in a while and avoided making a lot of mistakes.
"My dad did an excellent job keeping everything dry and I didn't have to worry about anything, so it felt quite easy to play golf that day."
The PING Junior Solheim Cup star played three groups ahead of the final trio on the last day at Tegelberga Golf Club and did not expect to play in a playoff later that afternoon.
"I was nervous watching the final scores, but I was just excited go out in the playoff because I didn't really think I was going to get to the top of the leaderboard. It turned out good though and I'm happy about it," said Örtengren, who had her dad on the bag.
"I really like having my dad as a caddie. It's always good to have someone you know really well on the bag. I spoke to him a lot before we went out in the playoff, and he helped me calm down."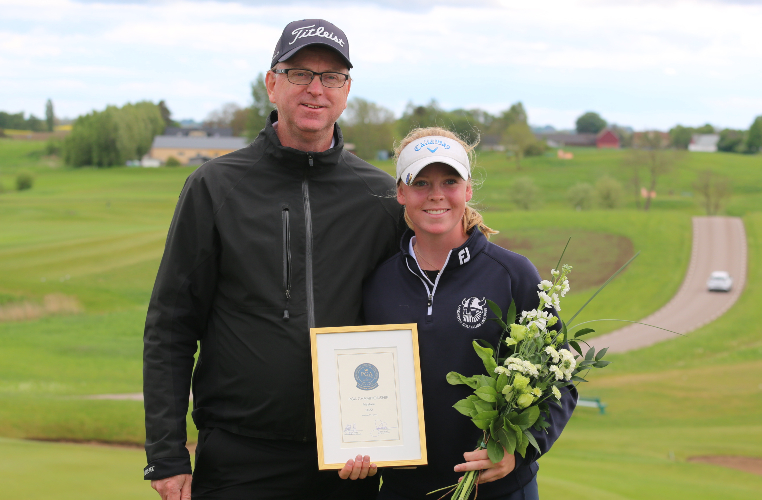 With five appearances on the LET Access Series calendar both this and last season, Örtengren had already gained some experience in professional events in the past.
She fired a career-best eight-under 64 in the opening round of the 2021 Anna Nordqvist Västerås Open where she ended up securing her second consecutive top-10 finish on LETAS.
"I learnt a lot last year during the LETAS events I played in Sweden," she continued. "I was more nervous last season and I feel like I was able to stay more composed during last week. I was just focusing on doing my best and seeing where it takes me.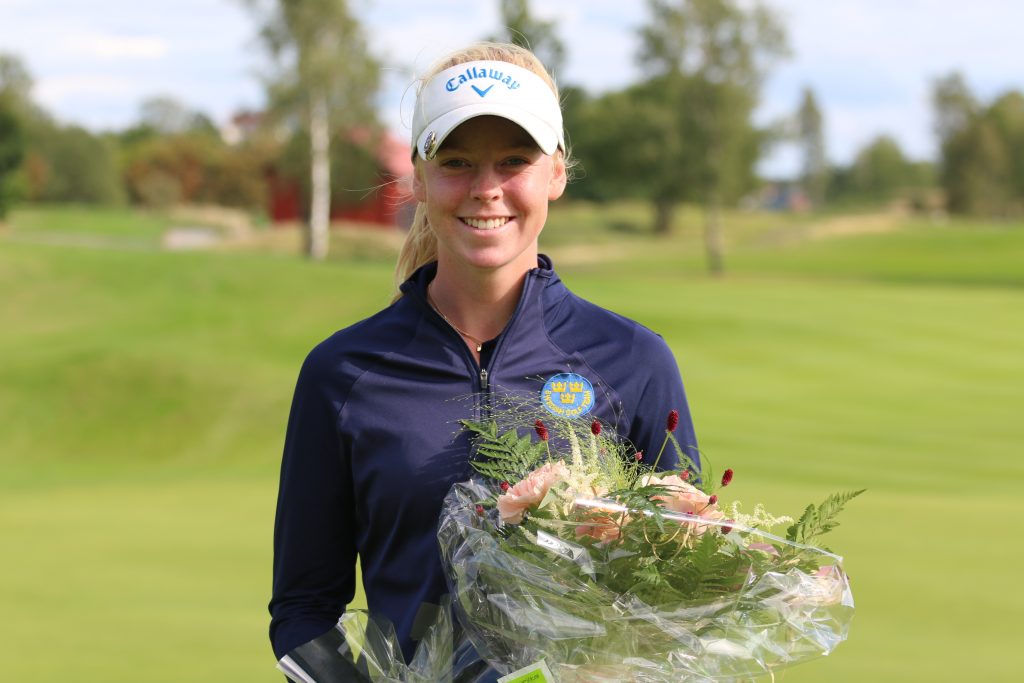 "It's been really good to have so many LETAS events in my home country. It gives us, the amateurs, opportunities to test our game on a higher level and learn from the professionals a lot. I really hope I will play more LETAS events this year."
The next item on the junior player's agenda is seeking to defend her German Girls Open title next week.
But the staple member on the Swedish National Team appreciates the work of the federation as well as the golf clubs that support juniors to do their best.
She added: "We push each other to be better together, and I think that's why Sweden produces so many great players.
"This is a great source of motivation for me as well as watching the Swedish girls on the LET and LPGA Tour who had great amateur, college and now professional careers. They inspire me very much and I always look up to them."