Switzerland's Elena Moosmann hopes for a second win on home soil as she returns to Gams – WerdenbergGolf Course, the site of her solo victory on the Ladies European Tour Access Series (LETAS), four years ago.
The 21-year-old won the then 2019 VP Bank Ladies Open as a 17-year-old amateur, having tied with Austrian amateur Isabella Holpfer after 36 holes of stroke play and then defeated England's Hayley Davis 1-up in the final round of match play.
"I am hoping to return to the great form I had in 2019," Moosmann said, "That year was amazing, to win it again would be cool.
"The year I won was a blur, I just played and then I won it. It came as a surprise. I didn't really understand the format then, but if you just play your game, you will be fine. It's mostly a good idea to go out and have fun."
The young Swiss star is currently having a strong start to the season ranking ninth on the LETAS Order of Merit with 190.00 points.
The season can only be described as consistent for Moosmann after she finished seventh in each of the first two tournaments, the Santander Golf Tour – GIRONA and Terre Blanche Ladies Open.
"I feel like I have had a solid start to the season," Moosmann said, adding: "It could always go better but that's the thing with golf. I am happy about it.
"To win in Switzerland would be indescribable, I would really love it, I hope for the win again."
Following a four week break in the LETAS schedule, Moosmann is happy to return to tournament play at a course she knows well.
The Swiss player has produced some strong results on this course after her 2019 win, placing third in 2021 and eighth last year.
"I am very excited for this week, it's always exciting to play at home," Moosmann said. "I have always had great experiences in Gams, I love it here.
"I know the course well, having played it for some years now. In total, I've probably played it around six times.
"I am confident going into the qualifier, I have had some good practice weeks, I'm looking forward to playing a tournament again, it was a long gap and I love playing tournaments.
"Since Terre Blanche, I have been practising at home a lot, on the course as well, if it was open because of the rain. I have also played with friends to have fun and competition as well.
"I feel like I have had a solid start to the season, it could always go better but that's the thing with golf. I am happy about it."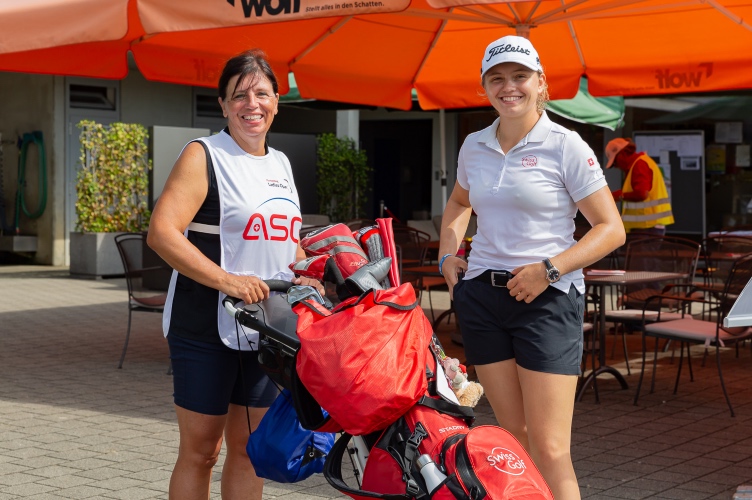 Moosmann gets underway at the 2023 Flumserberg Ladies Open at 13:10 pm on Friday alongside recent Rose Series winner Hannah McCook from Scotland and Norway's Karoline Lund.
For it 10th anniversary, the competition will see two days of stroke play and a last day of 3×9 hole match play.
To find out more about the tournament, listen to the LETAS Golf Podcast with last year's winner Lauren Holmey.
Follow all the action on @letaccess on Instagram, Twitter and TikTok and LET Access Series on Facebook – #RaiseOurGame.