After 12 top-10 finishes, Austria's Katharina Muehlbauer finally gets her maiden professional win on the LET Access Series (LETAS).
The 25-year-old from Vocklabruck held the overnight lead on six-under-par and extended that lead from early on.
Muehlbauer showed she meant business on the final day with three birdies on her first three holes followed by two more on six and nine.
At the turn, the Austrian slowed down but held par on all the back nine holes except one to clinch a three-shot victory.
Speaking just after her round Muehlbauer said: "It feels incredible to win. I'm out of words. I played solidly the last week and now it's a dream come true.
"It feels great to win and now that I know how it feels, I want to keep playing more and get more wins. It's just a very nice feeling."
Muehlbauer has had a consistent season after making all the cuts at nine LETAS events so far, including two top-10 finishes at the Flumserberg Ladies Open and the Link Series event at Ramside Golf Club last week.
"Today I started good and from there on I knew I had to just play safe. I made one stupid mistake, but stupid mistakes happen.
"I'm super happy with my game, with my planning."
Muehlbauer has a good track record at Ramside coming T-12 on the Cathedral course in 2022 and she can't praise the club enough.
"It's been a good two weeks and this golf club has been incredible with giving us the course for two weeks.
"I really loved the place last year, but I love it even more this year and I'm sure I will be coming back to Ramside."
With this win, Muehlbauer receives 500 points on the LETAS Order of Merit which should see the Austrian move to second place behind two-time winner Sofie Kibsgaard Nielsen.
This puts Muehlbauer in a strong position at the mid-point of the season to clinch an all-important top-6 spot for an LET card.
Speaking about how she will celebrate the win, Muehlbauer said: "I will celebrate with my friends who I'm sharing with this week, and I can't wait to have a nice dinner and reflect on the round.
"I will of course also need to phone my family and boyfriend at home."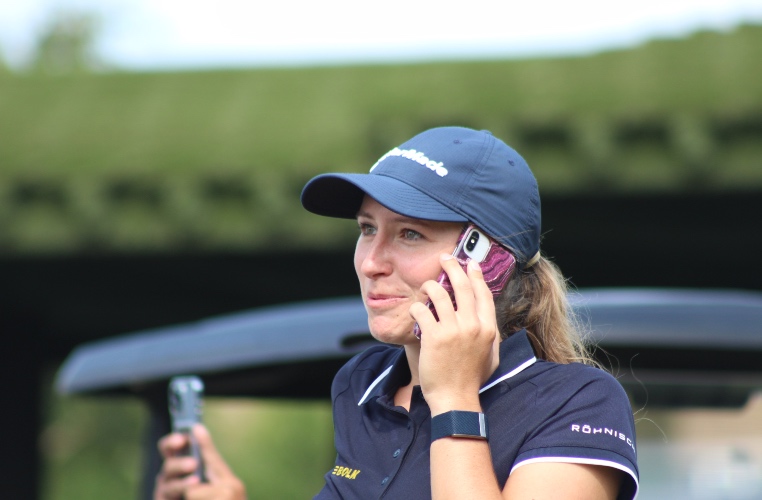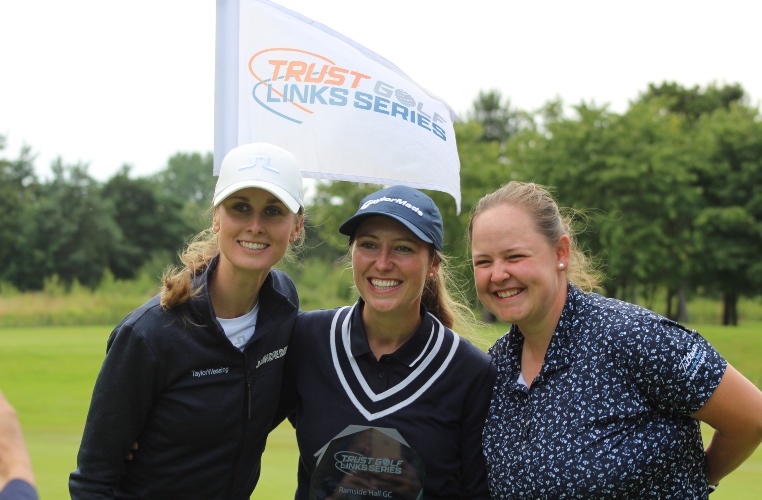 England's Hannah Screen had strong game throughout the week carding rounds of 68,70 and 71 to place second, her highest finish on LETAS to date.
Fellow LETAS rookie, Emily Price came in third on five-under-par with Germany's Sarina Schmidt two shots behind in solo fourth.
Scotland's Hannah McCook and England's Georgina Blackman shared fifth with identical rounds of 74,71 and 69 whilst Japan's Maho Hayakawa came in outright seventh position.
England's Thalia Martin, Australia's Stephanie Bunque, Norway's Karoline Lund, and Ireland's Lauren Walsh, who only recently turned professional, were tied for eighth.
After two fantastic weeks at Ramside Hall Golf Club, LETAS now returns to its events with the Ahlsell Nordic Tour commencing with the Smorum Ladies Open by EC Drive.
Follow all the action on @letaccess on Twitter and TikTok and LET Access Series on Facebook – #RaiseOurGame #linkseries