The second tournament of the LET Access Series got underway for our rookies at Golf de Terre Blanche.
Once again there were plenty of rookies in the mix in their first season on Tour as professionals as French amateur Louise Uma Landgraf took home the title.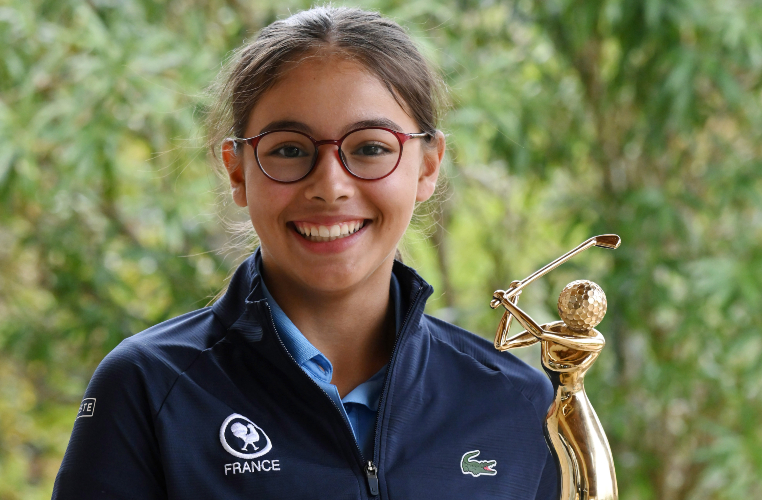 After high winds stopped play on the first day, the competition format changed to no cut with the top 72 players playing on the Saturday.
In total four rookies made the top 30 in the leaderboard.
These rookies included Emily Price, Cecilie Finne Ipsen, Puk Lyng Thomsen and Lianna Bailey.
England's Emily Price has had a great start to the season coming in T-2 at Santander Golf Tour-GIRONA and T-14 at the Terre Blanche Ladies Open after rounds of 72 and 76.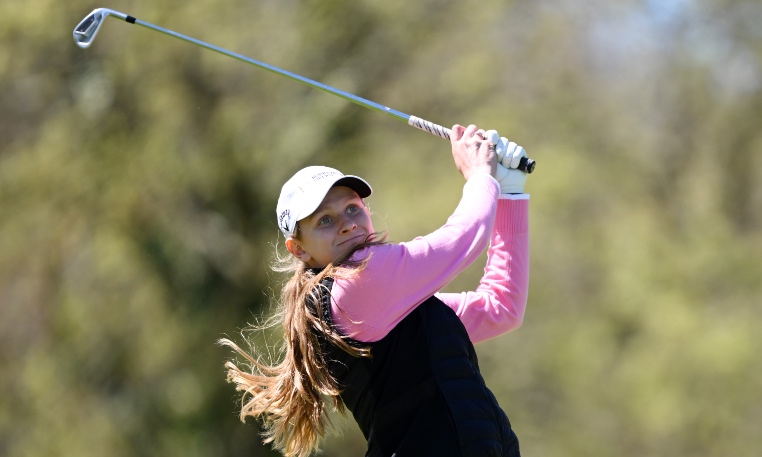 The Birmingham based player is currently leading the Rookie of the Year leaderboard by 41.87 points and coming in an impressive fourth position in the LETAS Order of Merit standings.
"I really loved the event this week." Price said. "The golf course was in a great location and had great character about it, which made the event fun.
"The conditions weather wise brought a challenging element to the week but I enjoyed that and learnt a lot because of it.
"Overall Terre Blanche this week reminded me that golf is a game of patience especially when the conditions are testing and just to stay in the moment and that pars are ultimately my friend.
"I learnt a lot, had a lot of fun and really excited to get underway at the next event in Switzerland in a few weeks."
Denmark's Cecilie Finne Ipsen had a strong start to the tournament carding a round of 72 (par) but a 77 on the final day was enough to secure herself a T-20 position.
"I think it was a good week," Finne Ipsen said, "but obviously a different week because the tournament got cut to 36 holes instead of 54.
"The first day I played six holes and I hadn't got off to a great start, I believe I was 3 over par. I came out on Friday and managed to card minus 3 on the last few holes which was really fun.
"Then I came out on Saturday and got off to a shaky start, but I managed to fight back, then unfortunately finished with a bogey after a really solid 10 holes.
"I am super happy with my first top 20 as a professional and that's definitely something I need to celebrate but as I am sure a lot of other golfers will know you can always find a shot or two which you can think you could have done without.
"The weather in Denmark is getting better so I'm hoping I can come out and practice a little bit more putting and short game as that has been really hard during the winter times so I haven't spent a lot of time outdoors as I would like to."
Speaking about her goals for 2022, Finne Ipsen said:
"My goals for the year are to ultimately get into the top 6 and gain status on the Ladies European Tour but to also get top 50 and going to the final stage of Q school will also be very good for me."
Also making the top 30 was fellow danish player Puk Lyng Thomsen who came in at T-25 and England's Lianna Bailey at T-30.
"I really enjoyed the tournament," Thomsen said, "because of the very beautiful course but also the whole social environment we have on the LET Access Series.
"It was great to catch up with others and meet new people.
"The weather conditions with strong wind were tough, I started out good but had a tough last round, so what I have learnt from that is a more clear picture of what I needed to improve to get better for our next tournament in Switzerland.
"My putting needs more focus for me to score better, particularly a focus on landing shots."
Next up for the rookies will be the will be the Flumserberg Ladies Open Maetzler Mix – Qualifier held between the 12-13 May followed by the Flumserberg Ladies Open Maetzler Mix – Matchplay on 14 May.
Follow all the action on @letaccess on Instagram, Twitter and TikTok and LET Access Series on Facebook – #RaiseOurGame