This week sees the LET Access Series make a quick trip from France to Denmark for the sixth event of the season, as 106 players compete for the Smorum Ladies Open by EC Drive title. 
As LETAS returns to Denmark after 10 years, Smorum Golfklub will play the host to the event for the first time ever, with a purse of €50,000 in play.
There will be plenty of talent on show once again, with five past LETAS champions in the field and last week's winner Momoka Kobori of New Zealand will tee it up only for the second time ever in Europe.
"I am definitely excited for another week in Europe, so far it seems to suit me pretty well here," commented Kobori, who arrived in Europe last Monday and clinched her first victory six days later.
"I had a really nice group on the final day in France and thoroughly enjoyed the day. It looks like I will be seeing the girls in the weeks to come, and I am looking forward to seeing what the European summer holds for me."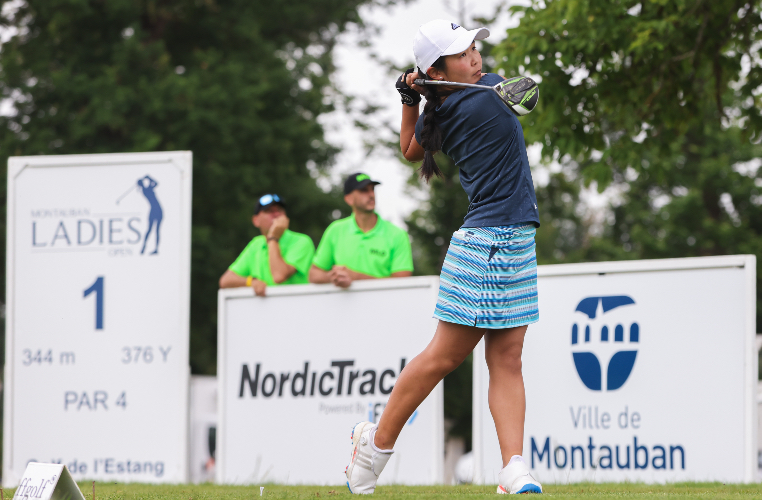 Kouskova (pictured above), who finished runner-up trying to defend the Amundi Czech Ladies Challenge title a fortnight ago, will be looking to score another high finish before competing in two LET events to come.
"I am very much looking forward to playing this week in Denmark. I really enjoy the golf course – there are a lot of blind spots, the quality is exceptional, and I like the local hospitality," shared the Czech rookie.
Italy's Lucrezia Colombotto Rosso will be the highest-ranked player in the field this week. The 2022 Terre Blanche Ladies Open champion currently sits second on the LETAS Order of Merit with 584.00 points after four events.
Sweden's Emma Nilsson and Dutch amateur Lauren Holmey are among the five former winners in the field this week.
Still looking to clinch their first title on LETAS, but currently sitting in the top six in the LETAS Order of Merit are Austria's Katharina Muehlbauer, the Netherlands' Zhen Bontan, and England's Gemma Clews.
There will be a number of Scandinavian players including many amateurs that seek higher experience in this week's event. However, local amateur and 2022 PING Junior Solheim Cup star Amalie Leth-Nissen, who finished runner-up and best amateur at the 2021 Terre Blanch Ladies Open, will be amongst those with great playing experience.
Follow all the action @LETAccess on Instagram and Twitter – #RaiseOurGame.