This week LETAS returns to the Hauts de France Pas De Calais Golf Open at Saint-Omer Golf Course for a second time.
Last year, New Zealand rookie Momoka Kobori, who went on to earn her card for the LET, stormed to a four-shot victory after carding rounds of 69, 72 and 70 to finish on eight-under-par.
Before we get things underway at Saint-Omer Golf Course this year, here's some things to watch out for…
CO-SANCTIONED EVENT WITH ALPS TOUR
Like last year the LET Access Series and the Alps Tour, a developmental professional golf tour for men which is sanctioned by the national golf associations of France, Italy, Austria, Switzerland and Morocco, will come together for a second time for this event.
The innovative mixed format sees 66 men and 66 women playing together for separate prize funds of €40,000 and trophies.
LETAS ORDER OF MERIT HEATING UP
With only three more events on the schedule after this week, the LETAS Order of Merit rankings are more crucial than ever.
Last week's event, the Rose Ladies Open shook things up with the winner Chiara Tamburlini moving into third place 117.57 points behind the runner up, fellow Swiss friend Elena Moosmann.
Dane Sofie Kibsgaard Nielsen retains her top spot whilst England's Emily Price and Gemma Clews sit fourth and fifth respectively.
Dane Puk Lyng Thomsen now has moved to sixth position on the Order of Merit with 985.23 points with Austrian Katharina Muehlbauer sitting in seventh just outside the top six spots.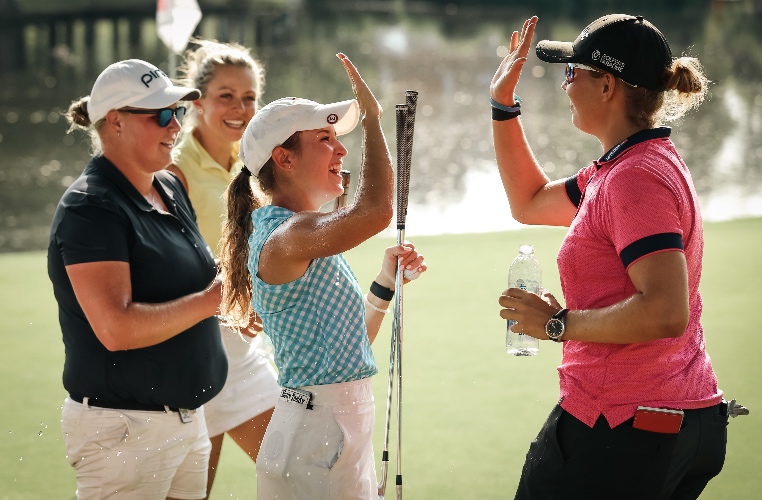 LESS PLAYERS, BIGGER OPPORTUNITIES
This week has a limited field with only 66 of the best players from LETAS teeing it up.
With the top two leaders in the Order of Merit not in the entry list, Kibsgaard Nielsen and Moosmann this week brings a new opportunity for those outside the top six to step up.
Scotland's Hannah McCook, who currently sits 10th in the LETAS Order of Merit comes into the tournament as the highest ranked player from last year (4th) and will be looking to make an impact this year at the Hauts de France Pas de Calais Open.