Ireland's Lauren Walsh fired a faultless round of 69 (-4) to lead after day one of the Link Series at Ramside Hall.
At her first LET Access Series event, Walsh secured one birdie on the front nine and three on the back to take the lead after round one.
Speaking about her round Walsh said: "It's always nice to go bogey free, to have four birdies and no bogies it was solid.
"It was lovely out there and it was nice to get the first-round in."
Tremendous rain caused play to be suspended at 1:45pm local time but the weather started to turn in our favour and play resumed at around 2pm.
"The course was great; the rain came in and that made it a little bit softer which can help with the irons.
"It was lovely out there and nice to get the first-round in.
"All parts of my game were working well today, it was balanced. I wasn't hitting my approach shots very close in the beginning but then I found my rhythm towards the middle.
"Then the rain came in and I made two good ups and downs to save par, this was a turning point and then I started to make some birdies."
The 22-year-old from Dublin only turned professional one month ago but last week made her debut appearance on the LPGA at the Dana Open, now she's excited for two weeks closer to home in County Durham.
The Castlewarden star is a two-time Curtis Cup player and was Ireland's top-ranked amateur and ranked 48th in the world before she turned professional, though she did soar as high as 10th.
Now Walsh is keen for her first professional win and feels confident heading into tomorrow.
"Any day you don't make any bogeys is a good day so hopefully I can replicate that and get all parts of my game in pretty good shape again.
"I will take the confidence that I played well today, and it should be good tomorrow.
"It's my first LETAS event and it's been great so far. I've met a couple of girls that I've seen through college before, so it's been great to catch up, so a fabulous experience so far."
Walsh's second round begins at 12:37pm local time.
Behind Walsh, there is a six-way tie in second position with England's Emily Price, New Zealand's Wenyung Keh, Australia's Stephanie Bunque and Kelsey Bennett and Spain's Teresa Diez Moliner and Marta Perez all on three-under-par.
England's Emily Price had a strong first round rolling in four birdies and one bogey on the front nine and three birdies and three bogeys on the back.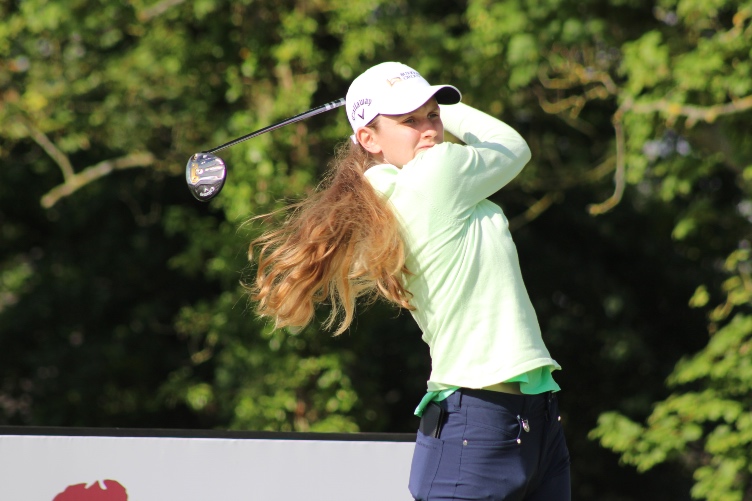 After a second-place position at the Montauban Ladies Open, the 23-year-old was forced to withdraw from the Amundi Czech Ladies Challenge but is excited to have secured a strong first round today after a few weeks in recovery from a back injury.
"Today was solid, I had seven birdies on the scorecard so that was good. I've had a couple of weeks off because of my back, so some areas were a bit rusty.
"I missed a few putts, including two eagle putts inside 15 feet.
"I think there's some more in me a little bit, especially now I've got rid of the rust. Yet, it was a good solid start after being away."
The Birmingham-based player has had a strong season on LETAS so far and sits in eighth position, just outside the top six, on the Order of Merit.
"Coming back from an injury you are often unsure of how you will play and how it's going to be. I think for me to go out there and beat the course and make as many birdies as I did, it was a strong start.
"I'm pleased. Tomorrow if I can go and make seven more birdies, that would be awesome. I just need the consistency and to give myself birdie chances and stay patient.
"I haven't thought ahead to the final yet, but it would be a cool feeling to win on home soil and I'd like to get it done. So, we will see what the rest of the week brings."
Also, on three-under-par, Diez Moliner had a strong front nine firing up the flatstick to roll in four birdies.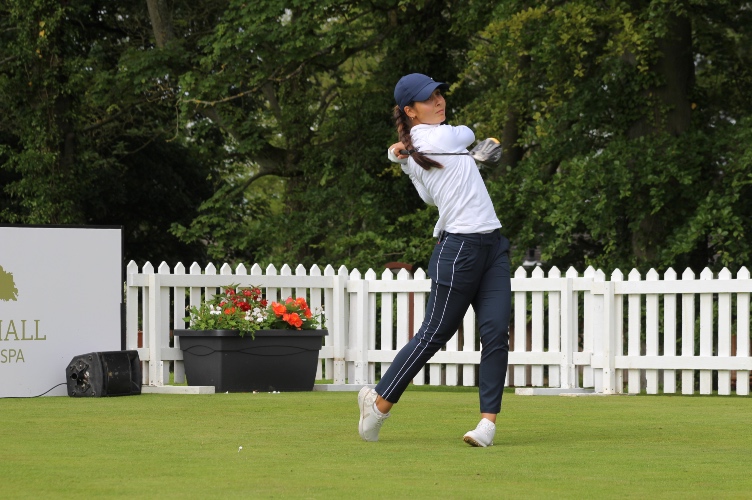 Rain delays affected the 24-year-old from Bilbao, but she hung on to produce a strong first round scorecard.
Speaking about her first day, Diez Moliner said: "I started off well with a couple of birdies, so it was a nice round and I hit the ball well.
"Then the rain came so we stopped and then I just had to keep fighting, but overall, I had a solid round.
"Today I was solid from the tee and my long game was a strength, and I didn't miss a lot.
"The course is great, and a good setup, I like it.
"Tomorrow I just want to keep playing and keep trying to play it shot by shot and see what happens.
"The season is getting better, it's been a little hard till now, but we will keep learning and fighting. So, we will see what the next few days bring."
The second round begins at 7:30am local time after which there will be a cut to the top-45 professionals and ties.
Follow all the action on @letaccess on Instagram, Twitter and TikTok and LET Access Series on Facebook – #RaiseOurGame #linkseries