French rookie Yvie Chaucheprat feels right at home at Golf de Montauban as the LET Access Series continues the 2022 season with the Montauban Ladies Open from June 10–12.
The French golf course will welcome 98 players to compete for a purse of €42,500 in the 54-hole tournament.
The Toulouse-based golfer is excited to tee it up at Golf du Montauban, a place where she feels right at home.
Chaucheprat enjoys playing at the golf course where she led after the first and second rounds one year ago, while still an amateur.
"I play here very often, and I know this course pretty well. The whole experience last year was so good, and I enjoyed every minute of it," commented the local star who finished tied for third in the 2021 edition.
"I definitely learned a few things last year, especially during the final round. I put it to a pretty good use at the end of last season and I think I can handle such situations much better now. I learned to stay in the present and just play the game."
Chaucheprat, who finished in a share of ninth place in the Amundi Czech Ladies Challenge, had a lot of good things to take away from last week.
"Coming from Prague I feel comfortable and confident with my game, and I had a bit of time to work on it some more. But this week is a new start; a new course and a new tournament," said the rising star.
"It's the whole thing for me on this course. I can't explain why I like it, but everything seems to work together with my game here."
In the field for the Montauban Ladies Open is also last week's champion from Prague, Germany's Chiara Noja, who earned her first professional win at only 16 years old.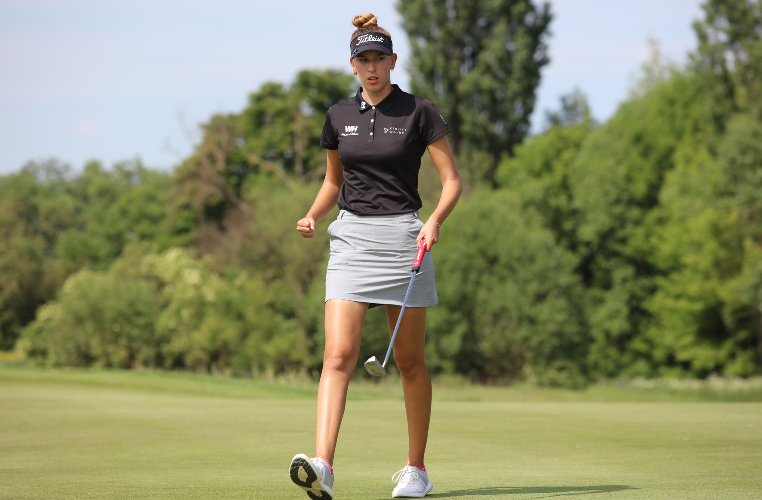 "Last week was a good confirmation of the things I've been working on and striving to achieve," she said. "But it's not fully settled in yet; give me a few more days and another good tournament and I'll be happy.
"I'm also hoping my expectations are not too high coming into this week. I'm going to try and keep myself pretty reserved, hit every shot as it comes, and not get ahead of myself."
Playing the event in 2021, Noja finished in the top-20 at 15-years old, only four months before turning professional.
She added: "It's a beautiful golf course and I enjoyed it here last year. I struggled with hitting the greens but overall, I had some great shots, and my putting was good. I have nice memories of it. I am confident and comfortable heading into this week as I know the course and my game is strong at the moment."
Follow all the action @LETAccess on Instagram and Twitter – #RaiseOurGame.